Big News!
If you follow me on Facebook or subscribe to my newsletter you may have already heard the news. But for those who haven't, I have written an amazing, extremely helpful and thorough eBook called Morning Sickness Remedies. My previous posts on Mother Rising (here and here) on morning sickness remedies have been very popular, but I HAVE SO MUCH MORE TO SAY!
(If after reading this post you have additional questions about the eBook, please leave a comment and I will happily respond ASAP.)
Morning Sickness Remedies eBook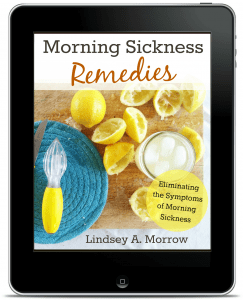 This book is perfect for:
women who are thinking of becoming pregnant for the first time and wondering how to manage, decrease and even eliminate morning sickness symptoms
women who are currently pregnant and are looking for relief
women who have had morning sickness before and are hesitant to have more children because of how hard morning sickness is
doulas and other members of the birth community
care providers of women in the childbearing year
This book contains:
The research behind morning sickness, including what it is, who can get it, and how long it lasts.
The theories on what causes morning sickness (besides becoming pregnant!) to get a better understanding of how we can prevent and treat it.
Practical and effective ways to prevent morning sickness (YES! You can prevent it!) or reduce the intensity of the symptoms you are feeling today.
Non-pharmaceutical remedies from aromatherapy, to acupressure, ayurvedic, herbal and more!
Common medications used for morning sickness; some old, while others I mention are quite new for use with morning sickness.
A few surprises:
My eBook contains a few surprises too! If I told you what they were, however, they wouldn't be a surprise… so I can't share. 😉
Reviews
I've already been receiving very positive reviews from women in various stages of pregnancy. Here's one of them.
"Whether you are a first time mom or an experienced mama, you will find something in this book that will ease your morning sickness. Lindsey covers the whole scope of remedies from traditional to herbal/ holistic. I especially enjoyed this book because its relaxed style made it less like reading a reference book and more like having a conversation with a very knowledgeable friend. I have already tried some of the suggestions in this book and they work! Instead of spending hours online trying to sift through information about morning sickness, this book gives you all the answers in one place…what a time saver!" ~ Susan A.
Release Date
The eBook is set to release on 10/1/14. In the mean time, I am having a great time planning my marketing strategy to try and reach as many women as possible.
Promotion
One way I am hoping to reach women is through bloggers. This past week on Facebook I was asking the Mother Rising community which pregnancy, birth, postpartum and parenting blogs they followed so I could learn about new blogs. It has been really fun to look at other websites and see what's out there! The www is vast. If you have any suggestions for blogs to contact, please leave a comment on this post or below with the url.
I ♥ Swag!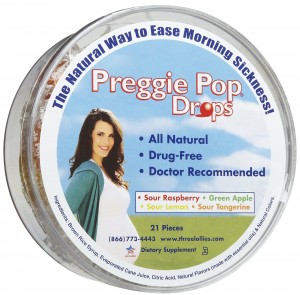 Another fun thing I am planning are companies to sponsor the release of the eBook. One company has already said yes – Three Lollies! They are the makers of Preggie Pops. It's still in the works, but for the first 100 people to buy the eBook you will be receiving free product from them. I ♥ SWAG! If you have any suggestions for (relevant) companies to contact, please leave a comment on this post.
VIP List
I have created a VIP list for those who are interested in the eBook and want the information sent to them immediately as I get it. I will let the people on this list buy the eBook before the public to insure you snag the swag.
To add yourself to the list click the eBook below.
As a thank you, when you sign up I will give you my Free Pregnancy Resource Guide. Enjoy!