Morning Sickness Remedies eBook
by Lindsey Morrow

From: Lindsey Morrow
RE: Morning Sickness Remedies eBook
Dear friend,
When I got morning sickness for the first time I was shocked by how sick and depressed it made me feel.  It was even more difficult when it lasted well into my second trimester.  Maybe you're just like I was, and right now you feel sick, tired and hopeless.
When I became pregnant for the second time, my morning sickness didn't go away until 20 weeks; and though I learned a few new tricks, I still felt like morning sickness was just something I had to suffer through. Are you pregnant again and dreading the thought of suffering through morning sickness all over again?  
I felt the same way. I was even afraid to have another baby, because I knew how difficult it would be to care for two children AND cope with morning sickness again. Are you thinking about getting pregnant again but cringe when you remember the suffering of morning sickness? 
I needed concrete solutions to this morning sickness curse! So after my second pregnancy I started doing research.  I read books, scoured the internet, picked through research studies, and interviewed many women.  Ladies…I found some amazing information!  I've found remedies that have helped so many of my clients, friends and family; I know they will help you too.
This eBook puts all of this information into your hands.
Lindsey Morrow
---
Morning Sickness Remedies

eBook
Eliminating the symptoms of morning sickness doesn't have to be difficult.
I have done the research, read the books, interviewed many women, and compiled the information for you.  This eBook will save you time and precious energy (oh my gosh pregnancy can be so draining!) because you won't need to scour the internet and ask friends and family for advice.  The information is right here, ready to implement.
I'll show you the research behind morning sickness, including what it is, who can get it, and how long it lasts.  We will look at some of the theories on what causes morning sickness (besides becoming pregnant!) to get a better understanding of how we can prevent and treat it.
I'll give you many practical and effective ways to prevent morning sickness (YES!  You can prevent it!) or reduce the intensity of the symptoms you are feeling today.
If you want to avoid pharmaceuticals, this eBook is packed full of non-pharmaceutical remedies. From aromatherapy, to acupressure, ayurvedic, herbal and more!
If you are considering prescription medication, my eBook covers many common medications and some that are quite new for use with morning sickness. I'll go into detail on their FDA pregnancy categories and common side effects.  You can be sure you'll have the information you need to make the best decision for you and your family.
---
Exclusive Access to Mother Rising's
Morning Sickness Facebook Group

With the purchase of this eBook you will also get INSTANT ACCESS to Mother Rising's private Morning Sickness Facebook Group.  Here you will find other women in your same situation, as well as seasoned mothers (who've been there and done that) who can offer compassionate and helpful support. No mommy guilt allowed!
---
Don't Take
My Word For It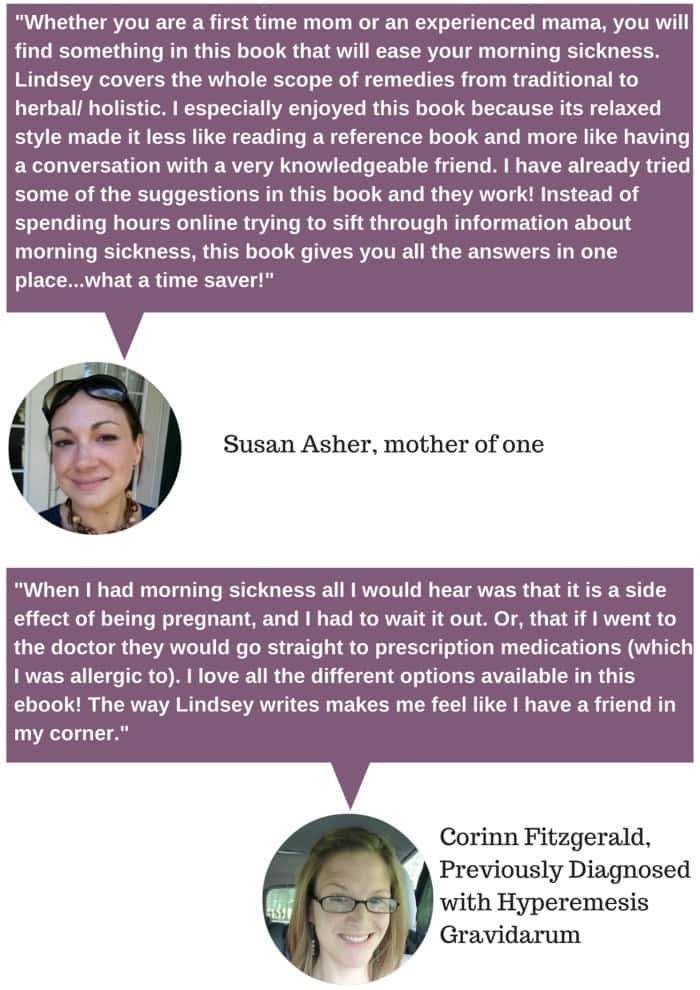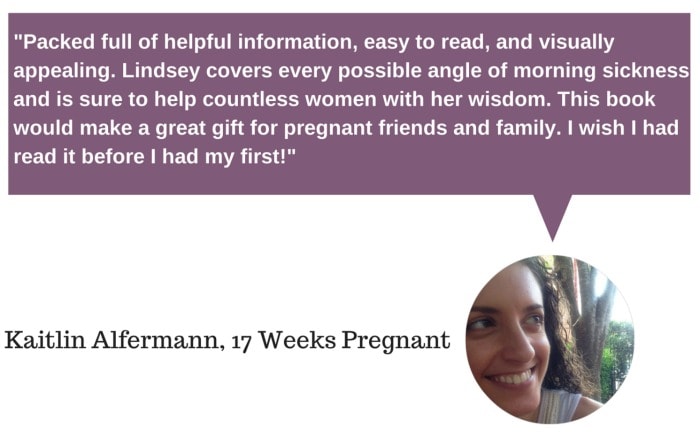 ---
Extremely practical remedies and advice you can implement today
A compassionate, non-judgemental approach to eliminating the suffering of morning sickness.
Advice about how to prevent morning sickness
Information on alternative and modern medicine, allowing for an integrative path to relieving morning sickness
Tips and tricks from the Mother Rising community
Stories from other moms just like you
Backed by research studies and peer-reviewed journals
BONUS!  Printable worksheet, which will help you to apply the information presented in the book, considering your specific needs and situation
BONUS!  Instant access to Mother Rising's private Morning Sickness Facebook group
BONUS!  Your purchase will help decrease infant mortality
---
Your Purchase Makes a Difference
A portion of the procedes from every purchase goes to the Compassion International Child Survival Program
Globally, in 2012 almost five million infant deaths occured.
I cannot even fathom that number.
Reducing infant mortality is important to me, and one practical way I help to lower that number is by giving to Compassion International's Child Survival Program.  As a way of saying thank you for purchasing my eBook, I am giving Compassion International a portion of the procedes from every single purchase.
Let's give some babies a chance.
SECURE PAYMENT
I look forward to hearing your success story!
Talk to you soon,
Lindsey Morrow